All instruments are for Human Surgical use only, if looking for Veterinary Instruments, please visit
GerVetUSA.com
, for Human Dental Instruments please visit
GerDentUSA.com
. (
Dismiss
)
Get Discount
on Your Next Order
Showing 1 to 1 of total 1 results
Nail Pulling Forceps are used to separate the ingrown toenails and detach the nail cut from the sensitive tissue. These forceps feature standard and small jaws for easy splitting. These forceps also split the ingrown nails to help in removing the severed portion of nails. The single-action allows effective nail splitting. These podiatry forceps are made from German surgical stainless steel. So, all these instruments are reusable after sterilization.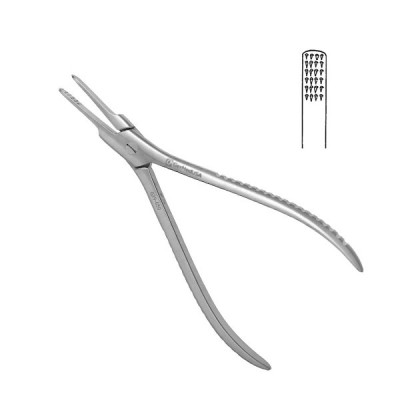 Platypus Nail Pulling Forceps are highly versatile instruments used during many nail surgeries. It i ...
Multiple buying options, see details to choose according to your needs.