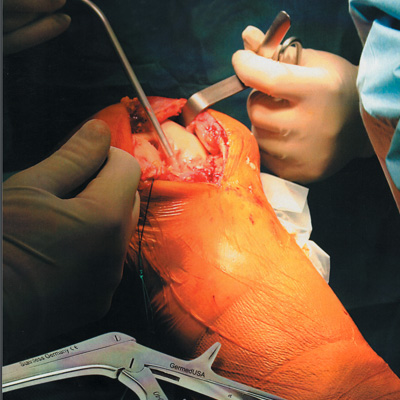 German Stainless

Surgical Instruments and Equipments

Do you know why surgical instruments have greater importance in the healthcare field?

The instruments have vital significance in surgical planning for expected surgery outcomes. The instruments allow the surgeons to perform a specific function during surgery. For example, surgeons used instruments to remove a bone, isolation, and dissection. Larger instruments are suitable for initial exposure. Finer ones are ideal for delicate structures.

Different rongeurs in many sizes are beneficial for the removal of soft tissues. Forceps are suitable for picking up tissues, manipulating material, and ideal for clamping. So, selecting the right instrument is crucial for effective excisions, surgeries, and repairs.
Surgical Instruments Importance For Surgeons
Many instruments are available in different sizes and styles. They provide overwhelming choices in both quality and cost of basic surgical instruments. For example, a dermatologic surgeon chooses accurate instruments for the clinic. Thus, one can avoid low-quality or inappropriate instruments. Instruments of higher quality have extended warranties.
Once we get accurate instruments, it is significant to keep them with care. It includes replacement and periodic sharpening when necessary. It is also essential to try advanced tools if it may benefit one's practice. So, good care will maximize the instrument's lifespan. It will also help the surgeon to operate and for the long-term.
Handling and Care of Surgical Equipments
In natural calamity or warfare, cross-contamination or hospital-acquired infections become life-threatening. It becomes a more significant challenge if there is a shortage of sterile instruments. We must keep our instruments clean, especially for emergency conditions.
It is important to keep your surgical tools sterile after and before the surgery. You can use different methods to clean your instrument. But, experts recommend autoclaving. This feature also makes the instruments for long-term use. It makes it durable for a wide range of surgeries.
GerMedUSA Inc is the leading manufacturer/supplier of Quality German Stainless Instruments. We are serving the healthcare dealer market globally. We offer the most delicate Quality Instruments at the most affordable prices. The surgery instruments are available for immediate delivery anywhere in the world.
Our wide selection of instruments includes Operating Room Instruments and pre-assembled sets of instruments. We proudly announce the addition of Complete Dental Instruments, Fiber Optic Laryngoscope, and Surgical Instruments Manufacturing. You can find the best and high-quality surgical instruments with names and properly highlight the features to choose the best one.
Select the best one from a displayed catalog of surgical instrument names for efficient and smooth surgeries.
Our instruments are perfect for general surgeries, emergencies in hospitals and clinics. The surgical equipments are also ideal for use in research laboratories and institutes for educational purpose.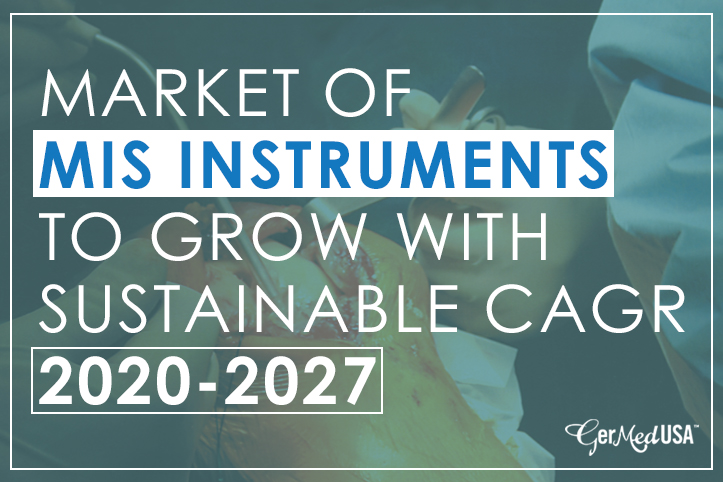 Market of MIS Instruments to Grow with Sustainable CAGR 2020-2027
"The market of minimally invasive surgical instruments is thought to grow at a CAGR of 7.1% and expected to reach US$XX billion by 2027. The key factors leading the unexpected growth are attributed to different market dynamics highlighted in this report. The experts have analyzed the market from 360o perspective, thus making the report that will impact the business decision".
Global Powered Opportunities in Surgical Instruments Market 2021-2027 with Regional Demand, Competitor Analysis, and Industry Size
The market research report on Global Powered Surgical Instruments is an excellent report covering the official summary followed by the market review segment. The essential details on microeconomic elements and differing large scale that navigate growth in driving significant utilities to execute market are highlighted in this segments.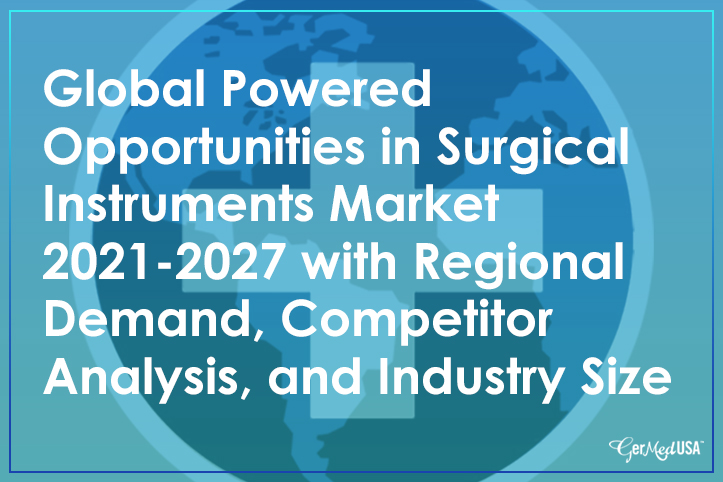 Have more concerns or questions? Find your answers below!
To assemble your instruments, place the stringer of any width into the base of the stringer stand. Inserts your finger-ring instruments from smaller to larger on one another. When the stringer is full, close it and slide it out of the base.
Our surgical instruments' craftsmanship is relying on hand skill work. Our experts and professionals use up-to-date technologies and techniques to produce quality instruments.
Color bands are essential for the identification of the instrument. Color coding is essential to keep instruments in different sets for the surgeries. It makes it easy for the surgeons to select an accurate one.
Our experts made the surgical instruments from stainless steel metal. This metal contains different amounts of chromium & nickel that increase its corrosion resistance. It bears of high-degree of hardening, so suitable for a wide range of instruments.
The cleaner wraps the instruments either in sets or individually with proper labeling. Disposable plastic pouches or double-wrapped non-woven wrapping paper are suitable for steam processing. One should insert a steam indicator strip into a wrap or pouch.