All instruments are for Human Surgical use only, if looking for Veterinary Instruments, please visit
GerVetUSA.com
, for Human Dental Instruments please visit
GerDentUSA.com
. (
Dismiss
)
Get Discount
on Your Next Order
Showing 1 to 1 of total 1 results
Neurosurgery Dressing Forceps are used for securing and handling dressings during the surgery. They come with serrations that ensure a strong grip over the dressings.
Here are some of the types:
• Cushing Forceps
• Adson Bayonet Dressing Forceps
• Adson Forceps
These dressing forceps are available with multiple variations in sizes and styles.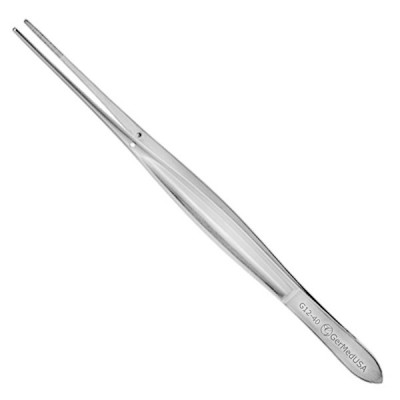 Neurosurgery Dressing Forceps are designed to be used for dressing purposes during surgical procedur ...
Multiple buying options, see details to choose according to your needs.