Halsey Needle Holder
Showing 1 to 2 of total 2 results
The Halsey Needle Holder is a fantastic surgical instrument used for holding small needles during the suturing process. The features include full inserts, a slender shaft, along a finger-ring ratchet lock mechanism. The jaws are either serrated or smooth. Some patterns are available with tungsten carbide metal, and some are made of stainless steel. These are supreme quality medical-grade metals. The body of the tool is made of 100% stainless steel. So, they are rustproof, lightweight, and reliable. The Halsey Needle Holder is unbendable and exceptionally reliable. Hence, it can be used after sterilization. Cleaning and sterilization heat or pressure do not affect the features of the tools. Keeping in view, GerMedUSA offers an extensive range of Halsey Needle Holders with multiple variations. Our needle holders are perfect to be a part of your unique surgical kit for years if cared for properly. Our multifaceted holders are widely preferred to perform a broad range of surgical operations. We can also design and produce our surgeons' custom kit packs according to their needs. The instruments are all fine, durable, and sharp.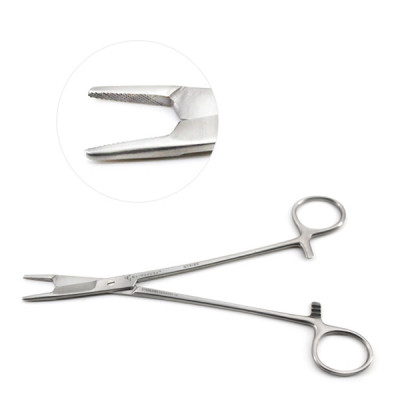 Halsey Needle Holder is widely used for holding suture needles during surgical procedures. These fin ...
Multiple SKUs Available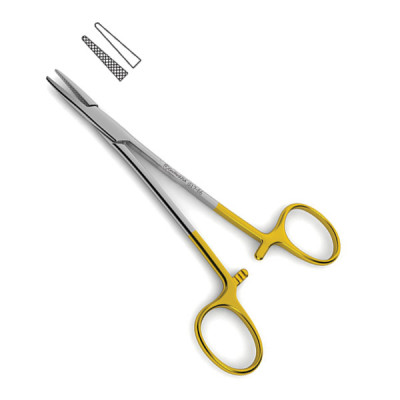 Halsey Needle Holder Tungsten Carbide is widely used for securing needles and suturing during surgic ...
Multiple SKUs Available