All instruments are for Human Surgical use only, if looking for Veterinary Instruments, please visit
GerVetUSA.com
, for Human Dental Instruments please visit
GerDentUSA.com
. (
Dismiss
)
Get Discount
on Your Next Order
Showing 1 to 1 of total 1 results
Nasal Skin hooks are used during multiple medical procedures for retracting skin and soft tissues. They are commonly used during pharyngeal and intranasal procedures. For Example:
• Joseph Skin Hook
Nasal hooks come with a knurled handle, a slender shaft, and a hook holding back the skin.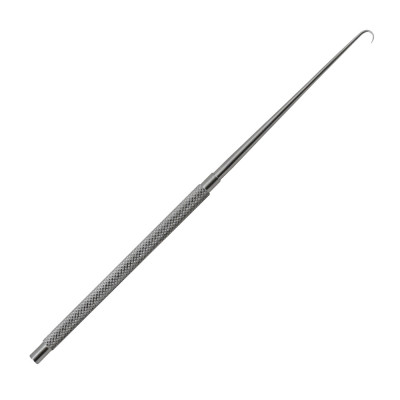 Joseph Skin Hook is often used handheld retractor to hold back the skin during intranasal and pharyn ...