Neurosurgery Dissectors
Showing 1 to 1 of total 1 results
The Neurosurgery Dissectors are unique surgical instruments used for grasping delicate tissues to dissect out nerves and vessels. They can also be used for blunt dissecting of tissues and small tube-shaped structures. They are ideal for separating one tissue or more than one tissue with others. They have an either single-ended or double-ended working end. Surgeons select the tool according to the requirement of the surgery.
These amazing dissectors are made of German medical-grade stainless metal. This metal makes them reusable, lightweight, and rustproof. Moreover, they are easy and safe to be sterilized after use—heat and pressure do not affect them. These instruments can reduce the time of surgery in the operating room. We manufacture an extensive range of Neurosurgery Dissectors with many variations. Our tools are ideal to be a part of your unique surgical kit.
GerMedUSA has been committed to providing its customer with the highest quality instruments. We are a Real manufacturer and supplier of surgical instruments ranging from typical to sophisticated instruments required for surgeries. However, we customize further that our scope and range of instruments are not limited to displayed products. We also craft your customized instruments if it is not depicted in our catalog. All our instruments are sharp, durable, and for long-term use.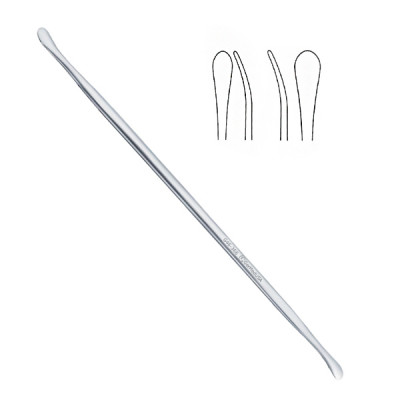 Penfield Dissectors are designed to use in dissection during neurosurgical procedures. These dissect ...
Multiple SKUs Available