All instruments are for Human Surgical use only, if looking for Veterinary Instruments, please visit
GerVetUSA.com
, for Human Dental Instruments please visit
GerDentUSA.com
. (
Dismiss
)
Get Discount
on Your Next Order
Showing 1 to 1 of total 1 results
Sims Uterine Scissors are used in gynecological procedures for cutting, dissecting, and manipulating tissues. They are used in hysterectomies and other vaginal procedures.
Here are some of the features:
• Blunt or Sharp Tips
• Finger-ring handles
• German Stainless Material
• Autoclavable
These scissors are manufactured with German forged stainless material. They can be reused after proper sterilization.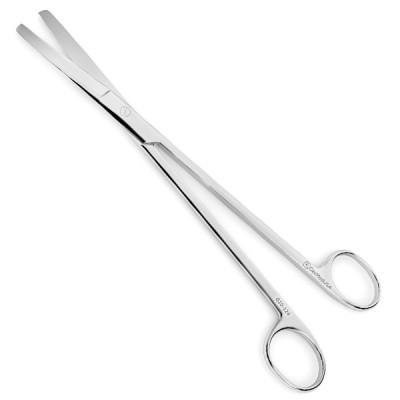 Sims Uterine Scissors are incredible surgical instruments perfect for trimming, cutting, manipulatin ...
Multiple buying options, see details to choose according to your needs.