Hoff Towel Clamp
Showing 1 to 1 of total 1 results
Hoff Towel Clamps crafted with circular tip jaws with a flat surface layer. These tips are intended to prevent the intrusion of drapes when kept in place during surgery. Based on the type of drape being kept or the size of the field, the clamp forceps are provided in two distinct overall sizes. These operating room instruments are crafted from German surgical stainless steel. So, all these towel clamps are reusable after sterilization.
GerMedUSA has embraced the practical solution for all surgeons worldwide. This tool includes everything, including a broad range of basic orthopedic instruments. We created these exclusive Hoff Towel Clamp with the aid of experts. This equipment is used to bring monitoring and accessibility during the process.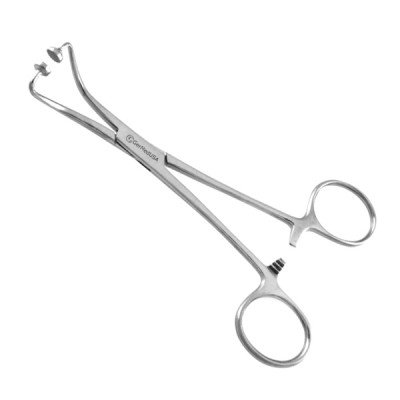 Hoff Non-Perforated Towel Clamps are used to tie down towels to wrap around the surgical site. It co ...
Multiple SKUs Available