Ear Scissors
Showing 1 to 1 of total 1 results
The Ear Scissors are stunning surgical equipment frequently used in ear surgery to trim and cut small surgical areas. They may be used for other microsurgical procedures as well. These scissors have a unique design consisting of convenient finger-ring handles, extensive shaft, and very small attaches. Nowadays, a variety of sizes, styles, and types are used by surgeons according to the requirement of the surgery. Some patterns can also be used for the ear, nose, and throat. All these incredible scissors are made of 100% German stainless steel. So, they are rustproof and lightweight. They perfectly work in everyday clinics/hospitals. These amazing scissors do not cause users discomfort, pain, or tiredness in their palms, fingertips, or wrists. Moreover, after washing and sterilization, such scissors may be used.
GerMedUSA thus provides a wide variety of Ear Scissors with various varieties. These Instruments are perfect to be a part of your surgical kit. If you have not found the instrument in our catalog, contact us. Our top line of instruments is not just limited to these mentioned instruments. Being a USA manufacturer, we are also able to craft prototypes according to your professional requirements.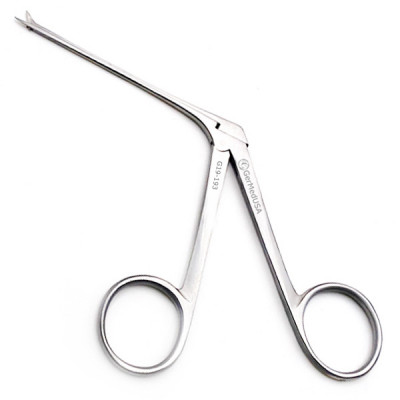 Bellucci Micro Ear Scissors are often used in procedures of the ear. They may also be used in other ...
Multiple SKUs Available