All instruments are for Human Surgical use only, if looking for Veterinary Instruments, please visit
GerVetUSA.com
, for Human Dental Instruments please visit
GerDentUSA.com
. (
Dismiss
)
Get Discount
on Your Next Order
Showing 1 to 1 of total 1 results
Ear scissors are used to cut delicate tissues during stapedectomy and other ear surgeries. They feature sharp atraumatic blades for a smooth and fine cutting action.
For example:
• Bellucci Micro Ear Scissors
Ear scissors have specially designed jaws that can enter narrow spaces.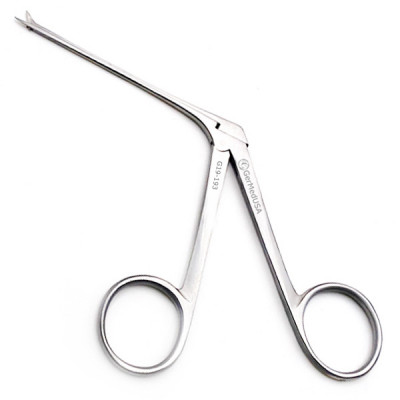 Bellucci Micro Ear Scissors are made to assist in several ear procedures. This instrument will assis ...
Multiple buying options, see details to choose according to your needs.