Plaster Knife
Showing 1 to 1 of total 1 results
The Plaster Knife is designed to be used for cutting down plaster casts. These knives are widely used in post-operative surgery. The features include a palm fit handle, a shaft, standardized blades that can be removed or changed. A variety of sizes are used to cut through the plaster. The plaster knife is made of 100% German medical-grade stainless steel. It smoothly and easily cut the plaster material without putting pressure on the user's hand.
It does not bend while dealing with such hard plasters. Moreover, environmental changes do not affect the body of this reusable equipment. It is lightweight, rustproof, and long-lasting. Therefore, we manufacture an incredible and beautiful Plaster Knife. It is easy to sterilize—heat and pressure do not affect them. Our equipment is ideal to be a part of your amazing surgical kit.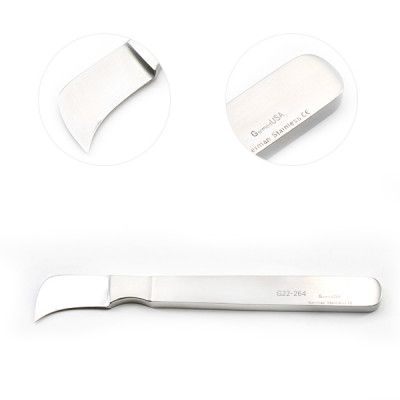 Reiner Plaster Knife is designed to be used to remove the delicate pieces of a dried plaster cast. I ...