Medical Tuning Forks
Showing 1 to 3 of total 3 results
Medical Tuning Forks are metal instruments with a handle and two prongs or tines. Generally, they are used in the diagnosis of polyneuropathy and dorsal horn dysfunction. They are german grade stainless steel-made instruments.
We offer singular as well as a set of these special tools. All our instruments are performance tested. Moreover, they are durable and heavy-duty. Bellow are the sets we are offering at an affordable price:
• Tinning Forks
• Tuning Forks Set Of 5
• Five In One Tuning Fork 128 Hz
The sets contain multiple medical tuning forks meeting standard requirements. We understand the needs of surgeons and so are our instruments crafted. We also offer customization of these general-purpose tools to satisfy your personal surgical needs.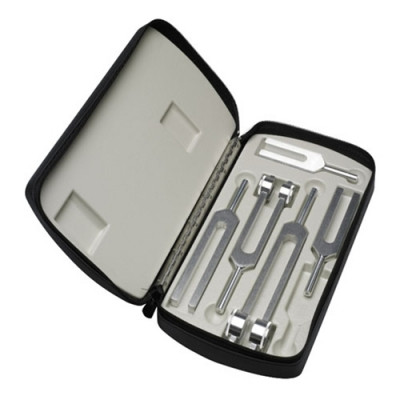 These medical instruments are used for many medical approaches. They vibrate at a set frequency aft ...
Multiple SKUs Available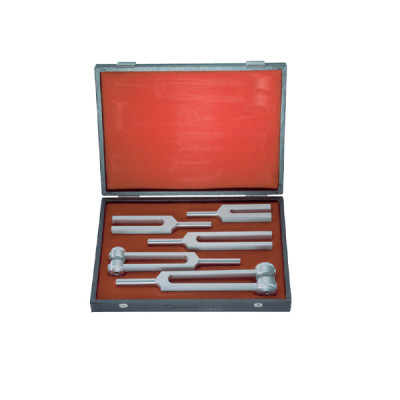 Besides a single instrument, we also offer tuning forks set of 5. Forks in this set have different f ...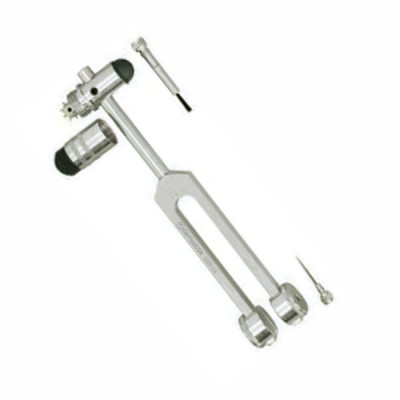 Five In One Tuning Fork 128 Hz is a versatile diagnostic tool and is widely used to test the patient ...