All instruments are for Human Surgical use only, if looking for Veterinary Instruments, please visit
GerVetUSA.com
, for Human Dental Instruments please visit
GerDentUSA.com
. (
Dismiss
)
Get Discount
on Your Next Order
Showing 1 to 1 of total 1 results
Mayo Gall Stone Scoops are useful for the treatment of gallstones in the tubular ducts of the gallbladder. Their malleable structure, scooped ends, and ergonomic handle makes them ideal for this purpose.
Here are some of the features:
• Double Ended
• Reusable
• Scoop-shaped Ends
• Multiple Sizes
These scoops can be reused after proper cleaning and sterilization. They are available in multiple sizes to fulfill the needs of the surgeon.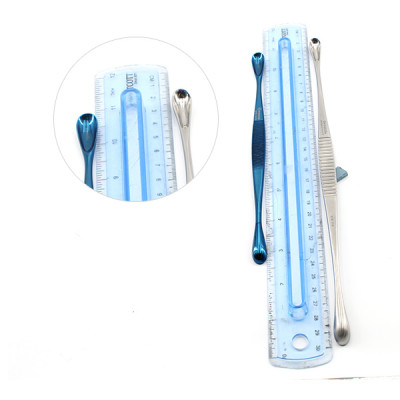 Mayo Gallstone Scoop is designed to access the cystic duct to aid in the removal of gallstones. It f ...
Multiple buying options, see details to choose according to your needs.