Nasal Curettes
Showing 1 to 2 of total 2 results
The Nasal Curettes are excellent surgical instruments used for nasal surgeries. Most commonly, they are designed to insert into the sinus and nostrils. The features include a loop at the working end to collect the pathological tissue and a long slender handle. Some patterns have a single working end, and some have double-ended working ends. The working end is either small or large, along with an oval or triangle loop. These curettes can also aid in providing excess to the surgical view and remove the obstruction. The body of the curettes is made of 100% medical-grade German stainless material. These instruments are highly reliable and ideal for performing unparalleled surgeries.
GerMedUSA offers an extensive range of surgical instruments with multiple variations. Our instruments are perfect to be a part of your amazing surgical kit for years. We enable the world's top care community to effectively manage their surgical practices and deliver quality care to patients. Millions of surgeons throughout the globe rely on and use our surgical instruments that set standards in the surgery field.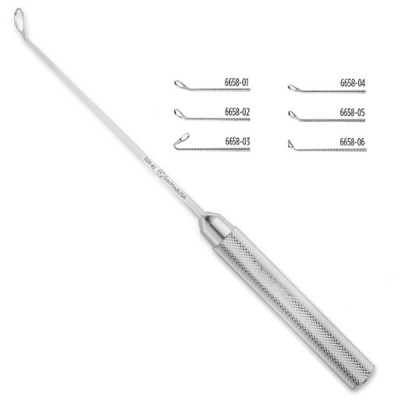 Coakley Antrum Curette is used in nasal cavity pathologies. The unique single-ended design to work e ...
Multiple SKUs Available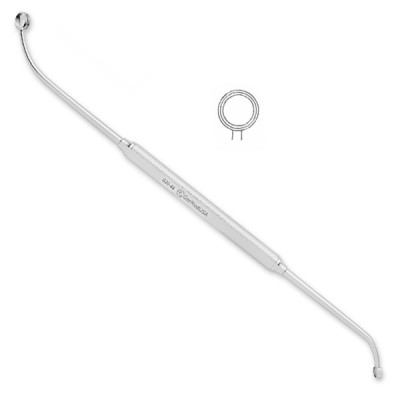 Faulkner Ethmoid Curette is designed to be used during nasal surgeries. The unique double-ended desi ...