Dermal Scissors
Showing 1 to 3 of total 3 results
Dermal Scissors are surgical instruments used during the dermatological procedure to cut moleskin fabric. This tool is autoclavable and can withstand environmental changes.
Here are some of the features:
• Angled Blade
• Sharp Edges
• Finger-ring Handle
• German Stainless Material
They are ideal for an atraumatic cutting process where the surrounding tissues remain safe from harm.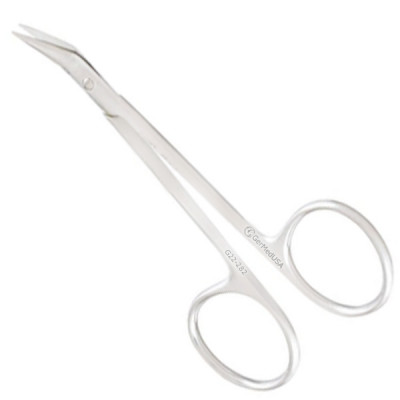 Biro Dermal Naevus Scissors are made to assist in dermatological procedures. This instrument has a u ...