Bladder Retractors
Showing 1 to 1 of total 1 results
The Bladder Retractors are urological surgical instruments used for exposing surgical sites by retracting bladder tissue, skin, and muscles. They can also be used for cystectomy and prostate enucleation to tumor removal. The features are two swivel and two center blades, along with an adjustable mechanism.
Judd Masson Retractor is an incredible surgical retractor used for bladder surgeries. It provides the healthcare provider with better visualization of underlying structures and tissues. It is also useful for retraction of the bladder. The feature of two swivel & center blades makes it more suitable for a wide range of medical approaches. It is the best fit for OR settings.
The body of the equipment is made of 100% medical-grade stainless steel. They are lightweight and rustproof. They are reusable and can be used after sterilization. Environmental changes, heat, and pressure do not hurt the body of the equipment. These retractors safely and gently adjust organs and tissues to expose the underneath. They are lightweight, rust-free, and reliable.
Therefore, GerMedUSA offers an extensive range of Surgical Bladder Retractors with multiple variations. They are long-lasting instruments that function correctly. Our Retractors are ideal to be a part of your unique surgical kit. We also offer customization options if you want your desired instruments to satisfy your personal surgical need and preferences. Our instruments are robust and durable.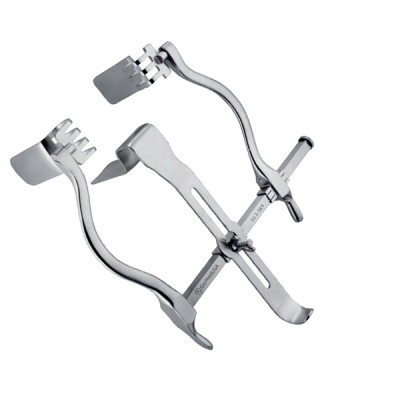 Judd Masson Retractor is widely used for urology procedures to retract, push, or expose the muscles, ...
Multiple SKUs Available