Pin and Wire Cutter
Showing 1 to 3 of total 3 results
The Pin and Wire Cutter are used to secure bones during surgeries. Generally, they help to insert and to cut pins and to twist or cut wires. They feature a self-open mechanism along with non-slippery handles and tungsten carbide inserts. The practitioners use various such excellent cutters according to the surgeons' preferences and needs of the surgery. They are made of 100% medical-grade German stainless steel and tungsten carbide. They are sharp enough to cut the object smoothly. They exceptionally absorb and reduce shocks. The user does not feel excessive pain or discomfort while using these cutters. The firm grip provides exceptional confidence to the practitioner in the operating room. This incredible equipment is lightweight, rust-free, and reliable.
The double-action spring handles are manufactured from tungsten carbide that increases the durability of the instrument. These cutters are commonly helpful in cutting brasses, copper wires, aluminum, and steel wires. Some pattern features intersect jaws that help the surgeons cut the wire at a specific angle, leaving a flat tip.
GerMedUSA offers a vast range of Pin and Wire Cutter with multiple variations. Our unique tools are ideal to be a part of your everyday surgical kit. All our instruments are specifically crafted while considering the need of your surgical preferences. Our top-line of instruments are sharp, durable, robust.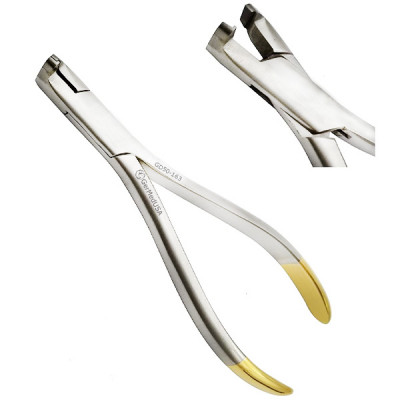 Wire Cutter TC is an instrument intended to be used during surgical procedures for cutting wires. Th ...
Multiple SKUs Available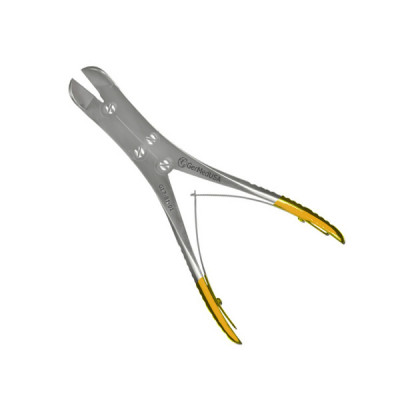 K-Wire Cutter Tungsten Carbide is an excellent tool that can be used in several surgical procedures. ...
Multiple SKUs Available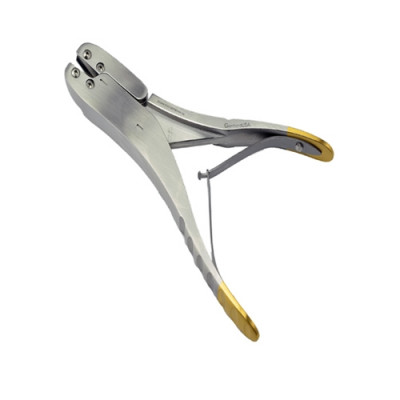 Wire Cutter 6 1/2" Tungsten Carbide Replaceable Jaws