Halsted Mosquito Forceps
Showing 1 to 2 of total 2 results
Halsted Mosquito Forceps are usually used as a hemostatic agent to seal smaller blood-regulating channels. These forceps are fitted with a ratchet ring handle to provide a secure grip. The regular 5" design consists of a straight or curved, serrated jaw with the choice of 1x2 teeth, which can also help gripping delicate tissue. The instruments are all fine, durable, and sharp.
The instrument is ideal for blocking blood loss in multiple surgical procedures. Our delicate forceps are also helpful in grasping delicate tissues. The unique finger-ring handles accommodate the surgeons in easy grasp the instruments and give a precise performance. Overall instrument length ranges from 4" to 5". Our broad range of surgical instruments is manufactured in multiple sizes and patterns. These patterns and variations in size are suitable for any type of surgical procedure.
The forceps are crafted from a premium-grade German surgical stainless instrument. So, these instruments are easily used and perfectly crafted for sterilization. Sterilization heat and pressure do not affect the instrument body. Additionally, any environmental change also doesn't have any effect on the instrument. The forceps are lightweight and rustproof.
GerMedUSA is committed to providing all the instruments required to perform various surgeries. Our Mosquito Forceps are made from high-grade material to increase durability and longevity. We have crafted this exclusive instrument with the help of professionals. Our advancement in medical devices has allowed a much more comprehensive diagnosis. You can also find customized instruments of your choice if you need to fulfill your personal surgical need.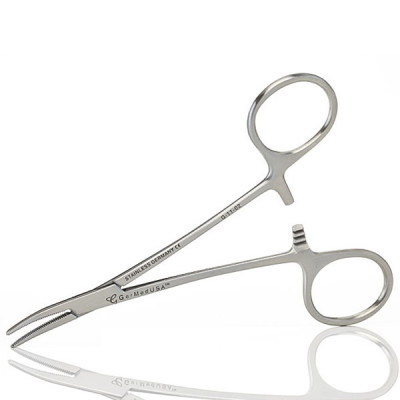 Halstead Mosquito Forceps Curved are used as ratcheted hemostats to clamp or secure the bleeding ves ...
Multiple SKUs Available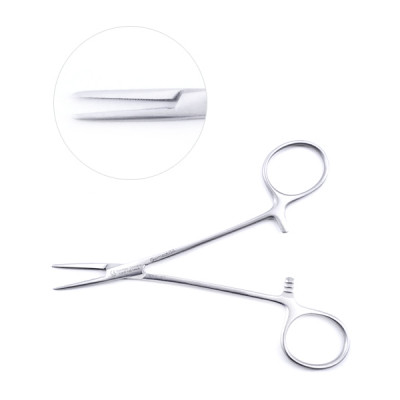 Halstead Mosquito Forceps Straight is used to clamp the blood vessels to stop the blood loss. They f ...
Multiple SKUs Available