Ear Mastoid Instruments
Showing 1 to 1 of total 1 results
Ear Mastoid Instruments are a typical method used in mastoid phase pathologies. The thin cupped blade assists with intercellular bone separation across the mastoid air cells. Based on the surgical requirement, the curette is available in seven various cutting sizes. The instruments come in multiple variations to accommodate multiple surgical procedures. The variations make them well-suited for other clinical practices. Our otology instruments are manufactured with high-quality German surgical stainless material. So, these instruments are reusable after sterilization and perfect for long-term use.

GerMedUSA has worldwide recognition for high-quality surgical tools spanning approximately 30 years. Our operating room quality medical tools use the highest grades of surgical steel, provide finely detailed quality design and intricate manufacturing practices. The design of stainless steel provides non-corrosive, anti-bacterial, and rust-proof properties to have greater longevity. The single instrument is thoroughly tested for accuracy and functionality. No single surgical device leaves our warehouse until it is visually checked.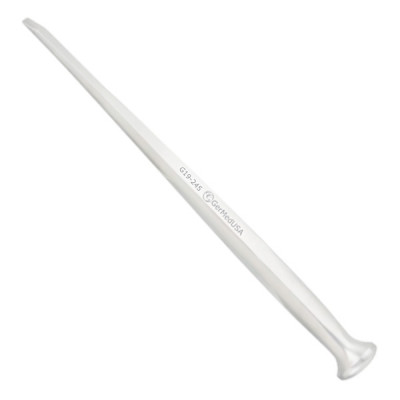 Alexander Mastoid Gouge is an incredible surgical instrument and widely used to cut soft tissues or ...