All instruments are for Human Surgical use only, if looking for Veterinary Instruments, please visit
GerVetUSA.com
, for Human Dental Instruments please visit
GerDentUSA.com
. (
Dismiss
)
Get Discount
on Your Next Order
Showing 1 to 1 of total 1 results
Ear Mastoid is a surgical instrument used to treat mastoiditis. The thin cupped blade assists with intercellular bone separation across the mastoid air cells.
For Example:
• Alexander Mastoid Gouges
These mastoids are lightweight, rustproof, and reliable. They can be reused after proper cleaning and sterilization.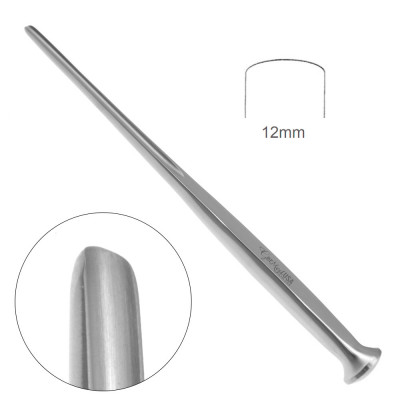 The Alexander Mastoid Gouges 7" Width 12mm, are surgical instruments that surgeons use to cut soft t ...