All instruments are for Human Surgical use only, if looking for Veterinary Instruments, please visit
GerVetUSA.com
, for Human Dental Instruments please visit
GerDentUSA.com
. (
Dismiss
)
Get Discount
on Your Next Order
Showing 1 to 1 of total 1 results
Kocher forceps have teethed and serrated jaws that clamp the blood vessels tightly and do not let them slip. These forceps are most commonly used during gallbladder or thyroid removal surgeries.
Here are some of the features:
• Curved/Straight Jaws
• Serrated Jaws
• Teethed Tips
• Reusable
• German Stainless Structure
These forceps can be reused after proper cleaning and sterilization. These are also autoclavable and can withstand environmental changes.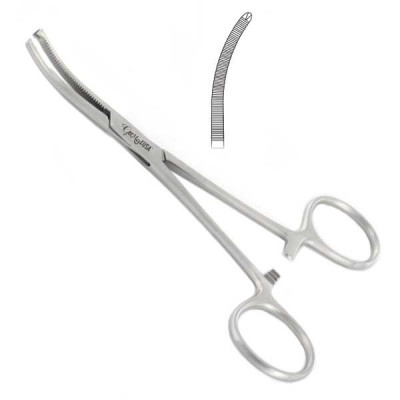 Kocher Hemostatic Forceps, having straight or curved jaws prevent slippage when trying to grip arter ...
Multiple buying options, see details to choose according to your needs.