All instruments are for Human Surgical use only, if looking for Veterinary Instruments, please visit
GerVetUSA.com
, for Human Dental Instruments please visit
GerDentUSA.com
. (
Dismiss
)
Get Discount
on Your Next Order
Showing 1 to 1 of total 1 results
Sterile Surgical Blade Beaver Style is a special surgical instrument used in several procedures. It helps surgeons in gross dissection and cutting processes. The German grade stainless steel body makes this uniquely designed blade instrument rust-free and durable.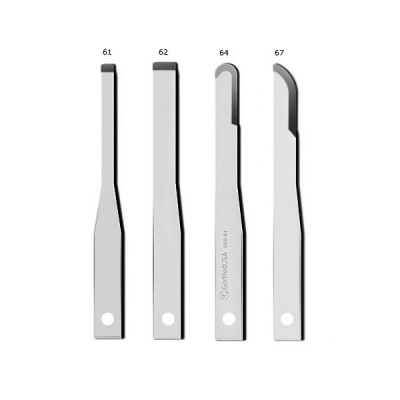 This specially designed blade is used for gross dissection, cutting, and other surgical purposes. It ...
Multiple buying options, see details to choose according to your needs.