Urological Retractors
Showing 1 to 1 of total 1 results
The Urological Retractors are used for retracting tissues and reach the surgical site. Generally, these surgical retractors are used for prostatic urological surgical procedures. When the aim is to get better access to the surgical site and reduce infection chances, this instrument works perfectly. A variety of sizes and styles are available for the users. Today, surgeons and orthopedists use them according to the needs of the patient's surgery. The body of the retractors is made of 100% medical-grade materials. These retractors safely and gently adjust organs and tissues to expose the underneath. These instruments are lightweight, rust-free, and reliable.
GerMedUSA offers an incredible range of Urological Retractors with multiple variations. Our exceptional tools are perfect to be a part of your amazing surgical kit. We also offer customization of these retractors to accommodate you in multiple surgical cases.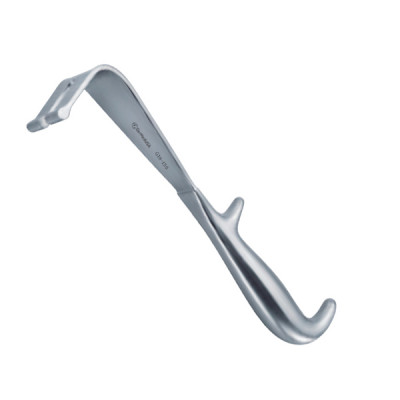 Young Prostatic Retractor is specifically designed to retract the prostate gland during prostatectom ...
Multiple SKUs Available