All instruments are for Human Surgical use only, if looking for Veterinary Instruments, please visit
GerVetUSA.com
, for Human Dental Instruments please visit
GerDentUSA.com
. (
Dismiss
)
Get Discount
on Your Next Order
Showing 1 to 1 of total 1 results
This unique needle holder is used when significant force is needed to pass a needle or when long/deep passes are made through sub-cutaneous tissues. It is often useful with a larger suture needle. It is a reusable and robust structure. German grade stainless steel material makes it a valuable needle driver.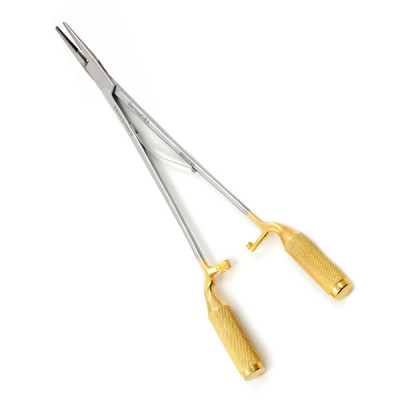 It is an ergonomic quick-release surgical instrument with a chromosome handle used with larger sutur ...
Multiple buying options, see details to choose according to your needs.