All instruments are for Human Surgical use only, if looking for Veterinary Instruments, please visit
GerVetUSA.com
, for Human Dental Instruments please visit
GerDentUSA.com
. (
Dismiss
)
Get Discount
on Your Next Order
Showing 1 to 1 of total 1 results
Schmidt Tonsil Forceps are used during tonsillectomy to clamp the soft tissues of the tonsils to reduce bleeding. The ratchet lock mechanism increases the effectiveness of the instrument.
Here are some of the features:
• Curved Jaws
• Ratchet Lock Mechanism
• Serrated Jaws
• Reusable
• Autoclavable
• German Stainless Structure
They feature long shanks and wide finger ring handles for better control over the instrument.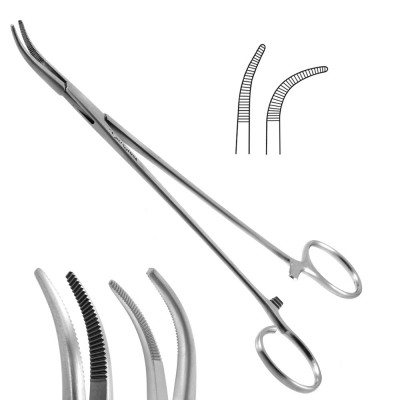 Schnidt Tonsil Hemostatic Forceps are made to block the blood flow by clamping the blood vessels in ...
Multiple buying options, see details to choose according to your needs.