Neurosurgery Skull Traction
Showing 1 to 1 of total 1 results
The Neurosurgery Skull Traction is an amazing surgical instrument used for firmly holding the skull and neck to expose the cervical spine in an optimum position during surgery. This tool plays a vital role in skull surgery when the aim is to remove cysts or tumors and any other skull-related deformities. They are made of 100% German medical-grade stainless steel.
These instruments are lightweight and rustproof. Environmental changes, heat, and pressure do not affect the body of the tools. Thus, we offer Neurosurgery Skull Traction with many variations and styles. Our tools are unbendable and can perform several surgeries. We can also design our surgeons' custom kit packs according to their needs. The instruments are all fine, durable, and sharp.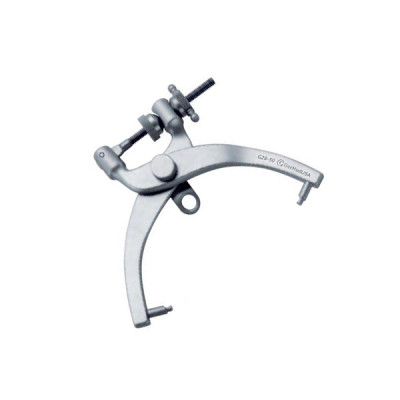 Raney Crutchfield Drill Point is designed to cut or enlarge the holes of circular cross-sections dur ...
Multiple SKUs Available