All instruments are for Human Surgical use only, if looking for Veterinary Instruments, please visit
GerVetUSA.com
, for Human Dental Instruments please visit
GerDentUSA.com
. (
Dismiss
)
Get Discount
on Your Next Order
Showing 1 to 1 of total 1 results
Sistrunk Scissors are commonly used for the surgical removal of thyroglossal cysts. Their versatile structure also makes them suitable for other general surgical procedures.
Here are some of the features:
• Straight or Curved Profile
• German Stainless Material
• Sharp Blades3
• Reusable
These scissors are used to correct thyroid deformities. They are lightweight, robust, and autoclavable.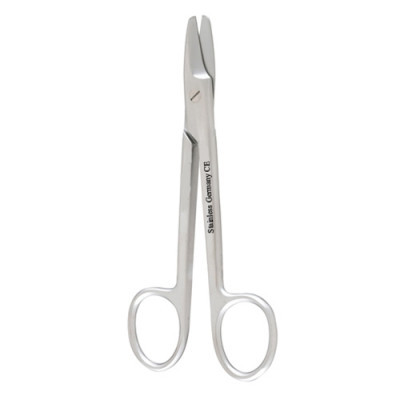 Sistrunk Scissors are often used in surgeries to remove thyroglossal cysts. These scissors have Germ ...
Multiple buying options, see details to choose according to your needs.