Gallbladder Probes
Showing 1 to 1 of total 1 results
Gallbladder Probes is suitable for testing the popular bile duct and extracting gallstones. The lightweight probe has a bulbous end and a cylindrical handle to allow passage through the tunnel. The probe is available in varying sizes to fit a wide variety of cases. We all know that gallbladder and bile duct complications are very common causes of pain in the right upper quadrant. This pain is responsible for multiple visits to the emergency department every year. This instrument is helpful for the diagnosis and proper patient care during these emergency cases. This gastroenterology probe is helpful for the treatment of choledocholithiasis, acute cholecystitis, cholelithiasis, and metastatic diseases of the liver.
GerMedUSA has created versatile Gallbladder Probes for practitioners with the support of specialists. The development of medical technology has encouraged a much more detailed diagnosis. Such equipment can be used during the process to provide grasping and access. The instruments are all accurate, robust, and sharp. Hence, these instruments can be reused after disinfection. This tool includes equipment that can be used to include monitoring and accessibility during the operation.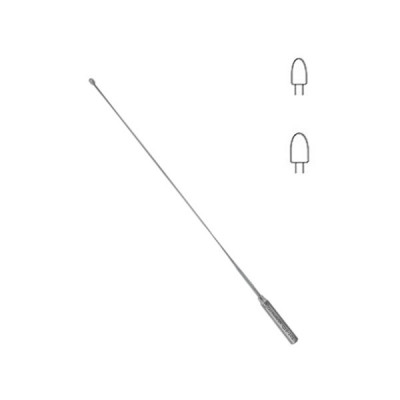 Desjardin Gall Duct Probes is perfect for the removal of gallstones and the exploration of the bile ...
Multiple SKUs Available