All instruments are for Human Surgical use only, if looking for Veterinary Instruments, please visit
GerVetUSA.com
, for Human Dental Instruments please visit
GerDentUSA.com
. (
Dismiss
)
Get Discount
on Your Next Order
Showing 1 to 1 of total 1 results
Gallbladder Probes are ideal for an atraumatic probing of the bile duct of the gallbladder in order to remove gallstones. For example:
• Desjardin Gall Duct Probes
These probes come in a malleable design that allows them to adjust to the anatomy of the bile duct. This property saves the surrounding tissues from any kind of harm.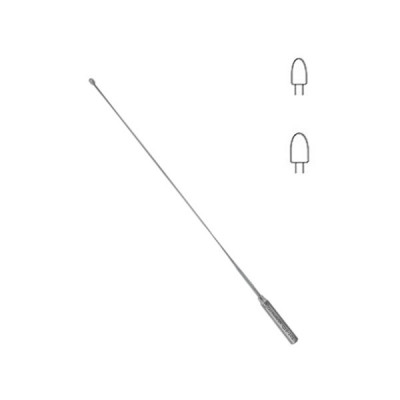 Desjardin Gall Duct Probes is perfect for the removal of gallstones and the exploration of the bile ...
Multiple buying options, see details to choose according to your needs.