Boynton Needle Holder
Showing 1 to 1 of total 1 results
Boynton Needle Holder is used to grasp and guide the needle during suturing procedures. Generally, they are used in dental surgical procedures.
Here are some of the features:
• Tight Small Jaws
• Palm-Grip Ratchet Lock
• Tungsten Carbide Inserts
• Comfortable to Hold
• Lightweight Body
This needle holder is manufactured with premium-grade German forged stainless material to increase its strength and resistance against rust and corrosion. It is reusable after sterilization.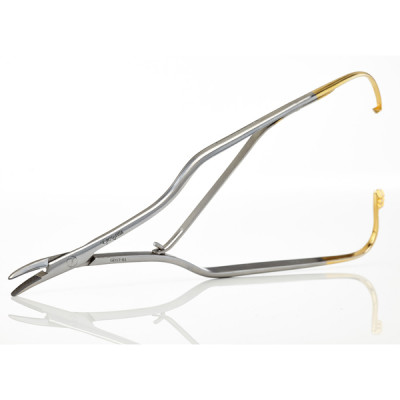 Boynton Needle Holder is designed to hold the needles firmly. It comes with multiple variations to a ...
Multiple SKUs Available