All instruments are for Human Surgical use only, if looking for Veterinary Instruments, please visit
GerVetUSA.com
, for Human Dental Instruments please visit
GerDentUSA.com
. (
Dismiss
)
Get Discount
on Your Next Order
Showing 1 to 1 of total 1 results
Boynton Needle Holder is used to grasp and guide the needle during suturing procedures. Generally, they are used in dental surgical procedures.
Here are some of the features:
• Tight Small Jaws
• Palm-Grip Ratchet Lock
• Tungsten Carbide Inserts
• Comfortable to Hold
• Lightweight Body
This needle holder is manufactured with premium-grade German forged stainless material to increase its strength and resistance against rust and corrosion. It is reusable after sterilization.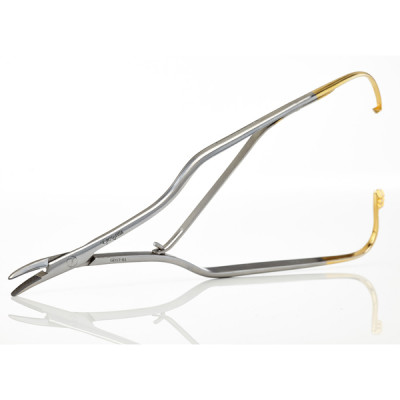 Boynton Needle Holder is made for holding the needles with a firm grip. As well, it comes in several ...
Multiple buying options, see details to choose according to your needs.