Flexible Neck Rake Retractor
Showing 1 to 1 of total 1 results
Flexible Neck Rake Retractors are used during plastic surgery procedures. It holds tissues and organs back from the surgical site to provide a better view.
Here are some of the features:
• Robust Shaft
• One, two, or three Prongs
• Blunt or Sharp tips
• German Stainless Material
These neck retractors can be reused after proper cleaning and sterilization.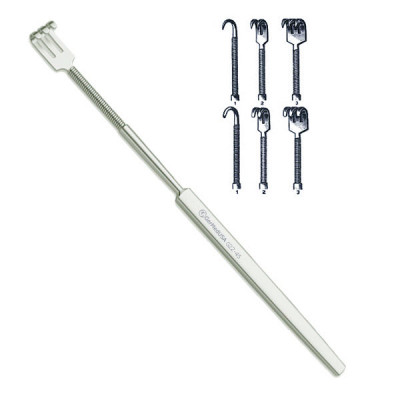 Flexible Neck Rake Retractor is used in many plastic surgical procedures. It comes with multiple com ...
Multiple SKUs Available