All instruments are for Human Surgical use only, if looking for Veterinary Instruments, please visit
GerVetUSA.com
, for Human Dental Instruments please visit
GerDentUSA.com
. (
Dismiss
)
Get Discount
on Your Next Order
Showing 1 to 1 of total 1 results
Flexible Neck Rake Retractors are used during plastic surgery procedures. It holds tissues and organs back from the surgical site to provide a better view.
Here are some of the features:
• Robust Shaft
• One, two, or three Prongs
• Blunt or Sharp tips
• German Stainless Material
These neck retractors can be reused after proper cleaning and sterilization.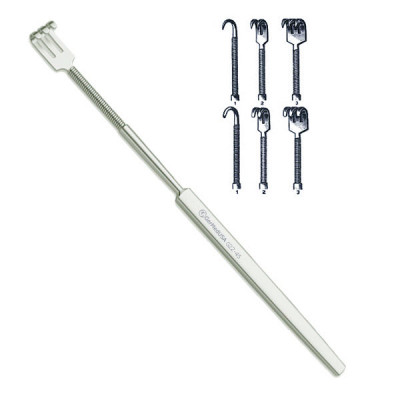 In many plastic surgery operations, a flexible neck rake retractor is used. There are numerous varia ...
Multiple buying options, see details to choose according to your needs.