Suction Tubes
The Suction Tubes are amazing surgical instruments used for vacuuming excess liquid from the surgical site during neurosurgical procedures. When the aim is to clear the surgical site for maneuvering by removing blood or other fluids, these tubes are considered ideal. Suction tubes play a vital role in delicate and critical neurosurgeries. These suction tubes are designed with a suction mechanism and a tube that collects the fluid. Some patterns are available with removable tubes as well. Today, surgeons use a variety of suction tubes according to the required surgery. They are made of medical-grade German stainless steel. They are lightweight, reliable, and rustproof. These reusable tubes can be used if sterilized properly. Experts suggest that tools must be cleaned within 10 minutes after surgery and sterilized before the next use. Thus, GerMedUSA offers Suction Tubes with many variations. Our tools can perform several surgeries for years if cared properly.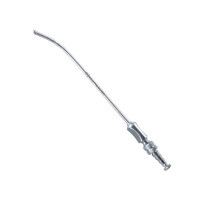 Adson Suction Tube contains a finger cut-off valve to place rest the finger on and a grip handle for a better hold.
Multiple SKUs Available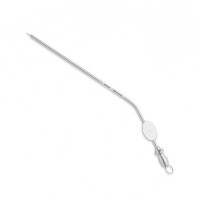 Baron Suction Tube is a highly versatile medical instrument used for cleaning the external auditory meatus. It is specifically designed for use in ENT clinics. The suction allows easy and quick removal of cerumen. It is made from high-grade German surgical stainless steel and can be reused after sterilization.
Multiple SKUs Available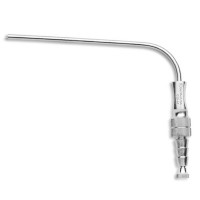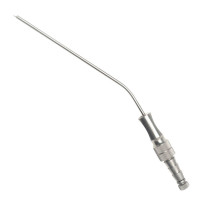 Frazier Suction Tube, finger cut-off, angled, 9 Fr.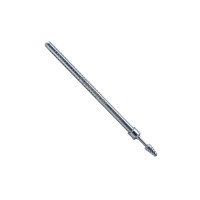 Poole Suction Tube is comprised of premium German operating-room grade stainless steel. The suction tube body contains many small holes, which minimizes the possibility of fat or omentum getting clogged during surgeries such as abdominal procedures. They can be reusable after sterilization. The unique design makes it well-suited for many medical approaches.
Multiple SKUs Available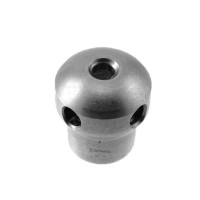 Yankauer Suction Tube Replacement tip is widely used during oral suctioning procedures. The tips have multiple variations and usually comes with suction tubes. It is made from high-grade German surgical stainless steel and can be reused after sterilization. It is a chrome-plated instrument.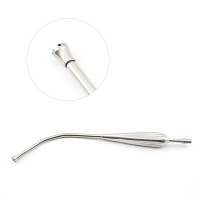 This is known as an oral suctioning tool. It is widely used in a broad range of medical approaches. It is typically a firm stainless suction tip having a large opening. The bulbous head surrounds this opening. It allows effective suction without damaging nearby tissues. It comes in multiple variations. So, you can pick the best one of your choice.