Schiotz Tonometer
Showing 1 to 1 of total 1 results
Schiotz Tonometer is used during tonometry procedures to measure intraocular pressure. This tool is used to evaluate glaucoma patients.
Here are some of the features:
• Finger Rest
• Curved Foot Plate
• With or Without Case
• German Stainless Structure
It features ergonomic finger rests and curved footplates that join together to give accurate measurements.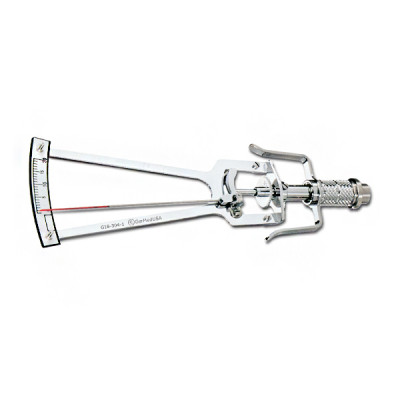 Schiotz Tonometer is a medical tool used to measure the cornea's surface's intraocular pressure by m ...
Multiple SKUs Available