All instruments are for Human Surgical use only, if looking for Veterinary Instruments, please visit
GerVetUSA.com
, for Human Dental Instruments please visit
GerDentUSA.com
. (
Dismiss
)
Get Discount
on Your Next Order
Showing 1 to 1 of total 1 results
Rongeurs are used for gnawing holes in the bones during orthopedic or thoracic surgical procedures. It is also used during neurosurgical procedures to create a hole in the skull to view the brain.
Here are some of the types:
• Sauerbruch Rongeur 12"
Their structure resembles a plier. They have strong jaws for handling hard bone structures.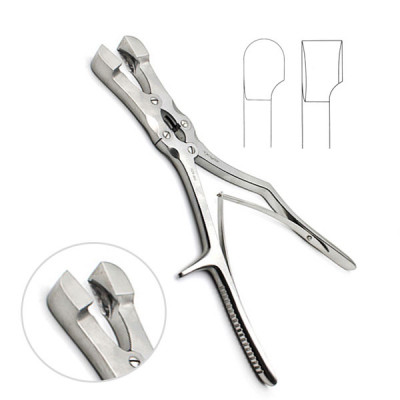 Sauerbruch Rongeur is designed for the handling of bones and other hard tissues. It is very solidly ...