All instruments are for Human Surgical use only, if looking for Veterinary Instruments, please visit
GerVetUSA.com
, for Human Dental Instruments please visit
GerDentUSA.com
. (
Dismiss
)
Get Discount
on Your Next Order
Showing 1 to 1 of total 1 results
Our Vein Strippers are used for the removal of saphenous varicose veins. These surgical strippers are available in different sizes, patterns, and lengths. Here are the reasons to choose our vein stripper:
• German Forged
• Lightweight
• Multiple sizes
• Reusable
This equipment is considered the best because of its longevity. We also offer customization for all these instruments.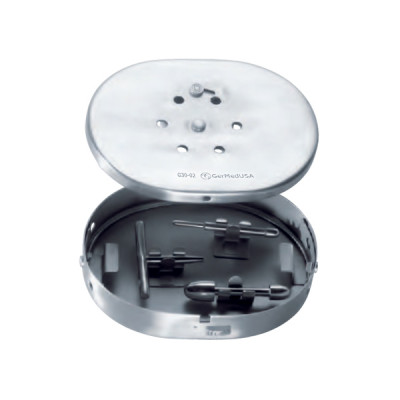 Nabatoff Vein Stripper is used to remove the saphenous varicose veins. This stripper is comprised of ...
Multiple buying options, see details to choose according to your needs.