Wound Clips
Showing 1 to 1 of total 1 results
The Wound Clips are used in the ligation of vessels during surgical procedures. The wound clipping is exceptionally fast and helps reduces wound infections. These instruments are specially designed with sharp edges to clip the tissue and allow this wound to adhere. For surgery, a variety of wound clips are used according to the size of the injury. The body of these surgical tools is made of 100% medical-grade German stainless steel. Moreover, these wound clips are lightweight, rustproof, and steady. These reusable tools but are generally used one time in surgery.
GerMedUSA offers a variety of Wound Clips with multiple variations. We also offer customization of these surgical clips to accommodate any patient case. Our amazing tools are ideal to be a part of your operating room surgical kit.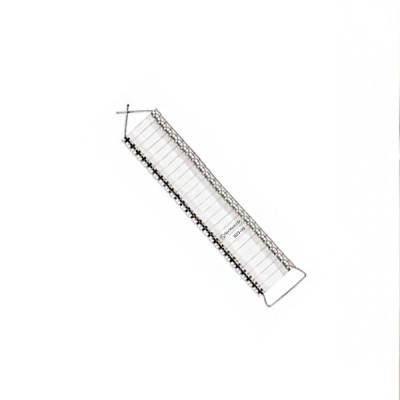 Michel Wound Clips are widely used to close wounds or remove them when the healing process is comple ...
Multiple SKUs Available