Cartilage
Cartilage is suitable for use in various ortho-procedures. They can be used in bony repairs in cartilaginous regions and requires remodeling. It also enables the cartilage to provide correct and precise cuts. This tool is equipped with either a straight or curved design. This makes it suitable for a variety of surgeries and preferences of surgeons. Primarily, it is intended to be used with cartilage and is so gentle than anything made for bone use. The method is suitable for broken cartilage operations. Such as meniscus replacement and other medical repairs. Orthopedic surgery involves a longer recovery. the instruments used in this process are also not as common as other procedures. A basic orthopedic surgery bears a complex range of advantages and risks. GerMedUSA has obtained all the equipment required to perform this surgery. Our instruments are made from high-grade material to increase durability and longevity.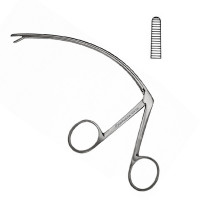 Carroll Tendon Pulling Forceps 5" Curved Shaft Serrated Jaws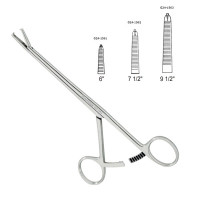 Best suited for use in orthopedic practices are Brand Tendon Pulling Forceps. They can be explicitly used to repair torn or disengaged tendons or can be used to hold a ligament as a muscle is manipulated during surgery.
Multiple SKUs Available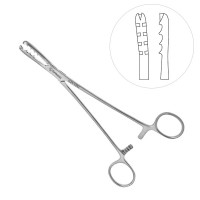 Walton Cartilage Clamp is a highly versatile instrument made for use in orthopedic surgical procedures that require cartilage manipulation.
Multiple SKUs Available