Head Mirrors
Showing 1 to 1 of total 1 results
A head mirror is often used for ear, nose & throat inspection. It consists of a round concave mirror with a small hole in the center and a headband. The mirror is placed over the doctor's eye of choice, with the concave mirror layer facing outward from the center, and the hole directly above the doctor's eye, offering lighting like a ring light. The instrument body is manufactured from high-grade German surgical stainless steel and thus can be reused after sterilization. The stainless metal has high tensile strength and resistance against environmental changes. This metal keeps it lightweight and rustproof.
We offer an extensive range of surgical instruments and are known to be graceful, light, and function perfectly during surgical procedures demanding high precision. These instruments became a natural extension of the healthcare provider's hand, and the results are always perfect.
GerMedUSA has brought the solution to all surgeons around the globe. With the proper guidance and research of experts, we have structured this vast range of equipment with a huge instrument variety. Without comprising upon the quality of the material, German forged stainless steel has been used to produce every instrument.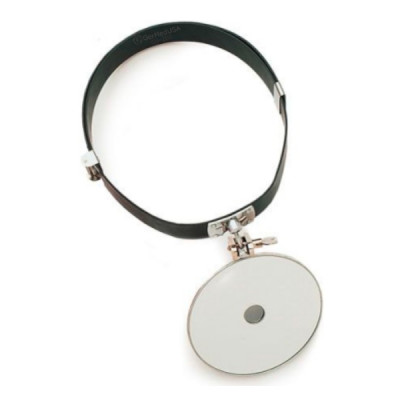 Ziegler head mirror is useful for providing better light conditions during surgical procedures and e ...
Multiple SKUs Available