Malleable Ribbon Retractors
Showing 1 to 1 of total 1 results
The Malleable Ribbon Retractors are surgical instruments used for retracting tissues, organs, and intestines. They can also be used for ophthalmic and neurosurgical procedures. The unique malleable feature allows the tool to fit the form of the operated site. The instrument feature a malleable surface that allows them to fit in the place that is being operated. It is perfect for use in plastic surgical procedures. The unique design allows easy modification of retractor angle quickly.
A variety of widths is available for the ease of the users. The body of this incredible equipment is made of 100% medical-grade stainless steel. They are lightweight, rust-free, and reliable. These reusable tools are easy to be cleaned. The cleaning and sterilization pressure and heat do not affect the functioning of the tools.
Therefore, GerMedUSA offers a Malleable Ribbon Retractor with multiple variations. They aid to speed up your operating time and also help in wound recovery. Our Retractors are ideal to be a part of your unique surgical kit. All our instruments are sharp, durable, and robust. We also offer customization for the instrument you want to fulfill your personal surgical need.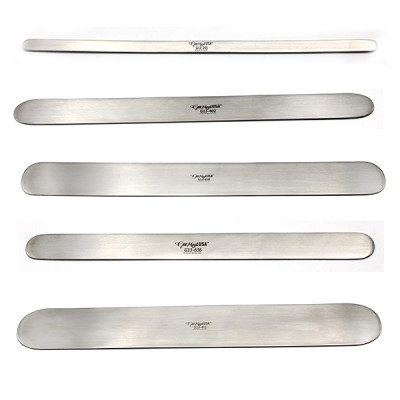 Ribbon Retractors are ideally well-suited for use in procedures where tissues or organs are required ...
Multiple SKUs Available