All instruments are for Human Surgical use only, if looking for Veterinary Instruments, please visit
GerVetUSA.com
, for Human Dental Instruments please visit
GerDentUSA.com
. (
Dismiss
)
Get Discount
on Your Next Order
Showing 1 to 1 of total 1 results
Malleable Ribbon Retractors are used to hold back tissues and organs during surgery. They are suitable for abdominal, cardiovascular, ophthalmic, and neurosurgical procedures.
Here are some of the features:
• Malleable
• Multiple Lengths and Widths
• Lightweight Body
• German Stainless Structure
Their malleable structure allows them to fit the form of the area. They can also be used to retract intestines.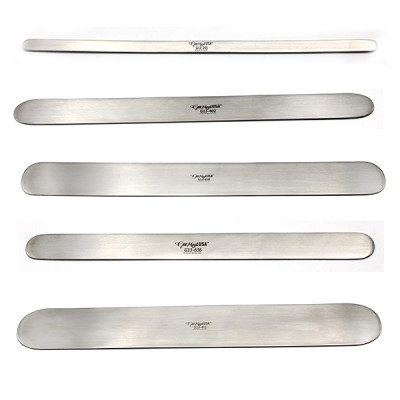 Ribbon retractors are suitable enough to use in several surgeries where organs and tissues require r ...
Multiple buying options, see details to choose according to your needs.