All instruments are for Human Surgical use only, if looking for Veterinary Instruments, please visit
GerVetUSA.com
, for Human Dental Instruments please visit
GerDentUSA.com
. (
Dismiss
)
Get Discount
on Your Next Order
Showing 1 to 1 of total 1 results
Jones Towel Clamps are used to grab towels and drapes during general surgical procedures. These clamps have inter-action jaws and angled tips. Here are some of the features:
• Multiple Sizes
• Lightweight
• Autoclavable
• Reusable
• German Forged Stainless Steel
These clips have a lightweight structure that does not cause fatigue during long surgical procedures.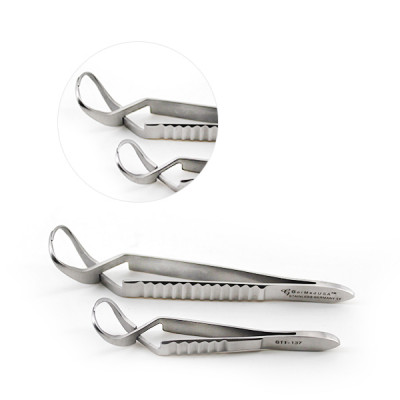 Jones Towel Clamp is used to fix surgical drapes or to secure drapes without any locking mechanism. ...
Multiple buying options, see details to choose according to your needs.