Operating Scissors Tungsten Carbide
Showing 1 to 2 of total 2 results
The Operating Scissors Tungsten Carbide are unique multipurpose surgical instruments used for cutting and dissecting in general surgery. The features are finger-ring g handles, a strong shank along with blunt or sharp inserts. The inserts can be blunt/blunt, blunt/sharp, and sharp/ sharp and selected according to the surgeon's preferences. Sharp inserts are used for cutting tough tissue, and blunt inserts are used for cutting tubing or gauze.
However, the body of the tools is made of 100% medical-grade German stainless steel. The gold-ring handles help in quick recognition. These scissors remain sharp for a longer period. They are exceptionally balanced and ideal for maximizing control and precision. These scissors are reusable, lightweight, and rustproof. We offer a vast range of Operating Scissors-Tungsten Carbide with multiple variations. Our exceptional Scissors are ideal to be a part of your amazing surgical kit. The TC blade scissors with gold handles feature tungsten carbide inserts. The tungsten carbide metal is more durable and holds the edges for a longer time than stainless material.
Let GerMedUSA be your reliable and trusted partner as you stock your healthcare professionals with our instruments and other surgery supplies. We offer cost-effective and premium-quality instruments for any healthcare facilities and life-sciences laboratories.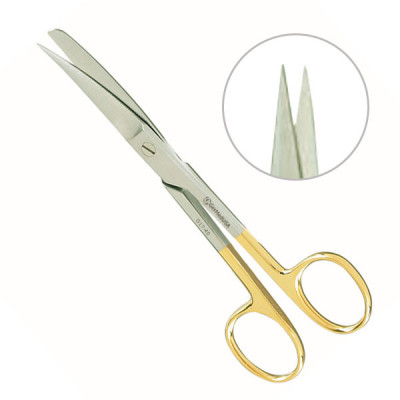 Operating Scissors are excellent surgical scissors and are widely used in multiple operating room ta ...
Multiple SKUs Available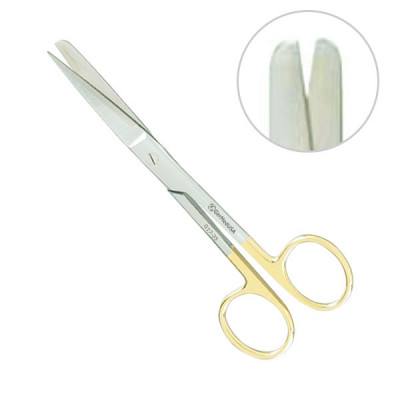 The Operating Scissors TC are designed to be used for dissection purposes and routine cutting. These ...
Multiple SKUs Available