All instruments are for Human Surgical use only, if looking for Veterinary Instruments, please visit
GerVetUSA.com
, for Human Dental Instruments please visit
GerDentUSA.com
. (
Dismiss
)
Get Discount
on Your Next Order
Showing 1 to 1 of total 1 results
These special instruments are used to hold surgical blades during the procedure. They have a robust structure. In addition, 04 variations with rainbow color coating are available to meet multiple requirements. They are medical-grade stainless steel-made. Surgeons must consider our unique Knife Handles Color Coated to firmly hold the blades during surgery.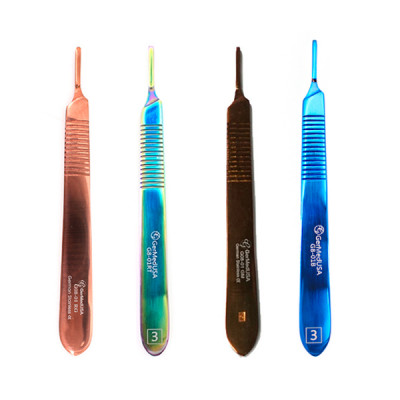 Surgical Knife Handle Color Coated No. 3 is constructed for tissue separation. This special instrume ...
Multiple buying options, see details to choose according to your needs.