All instruments are for Human Surgical use only, if looking for Veterinary Instruments, please visit
GerVetUSA.com
, for Human Dental Instruments please visit
GerDentUSA.com
. (
Dismiss
)
Get Discount
on Your Next Order
Showing 1 to 2 of total 2 results
Eye Foreign Body Needles are used to extract and remove foreign bodies from deeper areas of the eye.
Here are some of the types:
• Foreign Body Removal Needle
• Dix Foreign Body Needle
These needles ensure an atraumatic application. It keeps the surrounding tissues safe from harm.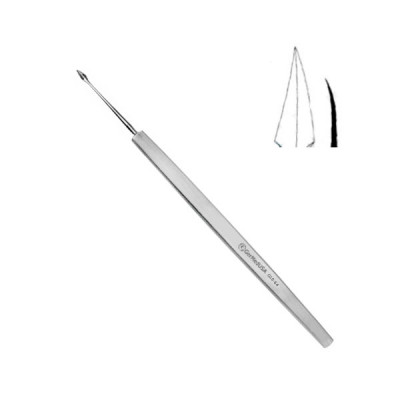 The Foreign Body Removal Needle is a single-ended needle that comes attached to an ergonomic handle. ...
Multiple buying options, see details to choose according to your needs.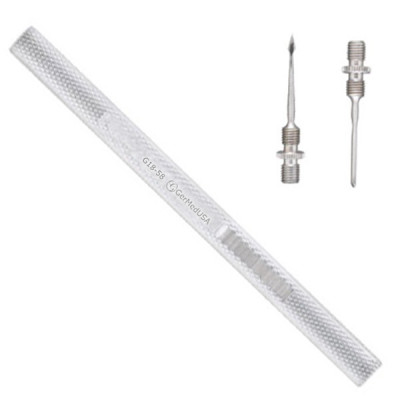 The Dix Foreign Body Needle and Spud is a double-ended instrument, with the needle on one end and th ...