Babcock Tissue Forceps
Showing 1 to 1 of total 1 results
The Babcock Tissue Forceps are incredible surgical instruments used for grasping delicate tissues. Generally, they play a vital role in laparotomy and intestinal surgical procedures. The features embody finger-ring handles along with ratchet technology and rounded semicircular tips for grasping and holding. The fine quality 100% medical-grade German stainless steel body of the forceps can be sterilized easily. The heat and pressure while disinfecting the tools do not affect the functioning of the instruments.
These tissue forceps are nonreactive, solid, and exceptionally balanced. While not inflicting injury to the muscles and veins, these tools aid in firm and smooth holdings. The unique autoclavable designs are ideal for providing confidence to the user in the operating room. Low maintenance is required due to having high tensile strength and resistance against environmental changes. The stainless steel body renders the surface inert to many chemical reactions, thus giving a phenomenal built-in corrosion resistance, specifically in the internal human body environment.
These forceps are reusable tools that can be cleaned and sterilized easily. Our versatile forceps are perfect to be a part of your unique surgical kit for the long term. These instruments are widely preferred to perform a broad range of surgical operations. We can also design our surgeons' custom kit packs according to their needs. The instruments are all fine, durable, and sharp.
GerMedUSA offers Babcock Tissue Forceps that are flawless to be a part of your surgical kit. Millions of surgeons throughout the globe rely on and use our surgical instruments that set standards in the surgery field. We enable the world's top care community to effectively manage their surgical practices and deliver quality care to patients.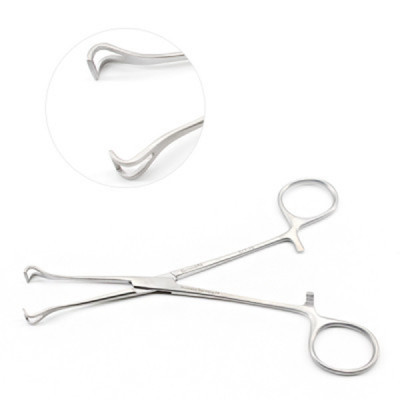 Babcock Forceps are ratcheted, finger ring, and non-perforating forceps and are widely used to grasp ...
Multiple SKUs Available