Babcock Tissue Forceps
Showing 1 to 1 of total 1 results
Babcock Forceps are ideal for grasping and manipulating delicate tissues. They are commonly used during laparotomy and intestinal surgical procedures. Here are some of the features:
• Multiple Sizes
• Delicate Jaws
• Good Grip
• German Stainless Steel
These forceps are autoclavable. They can be reused after proper cleaning and sterilization.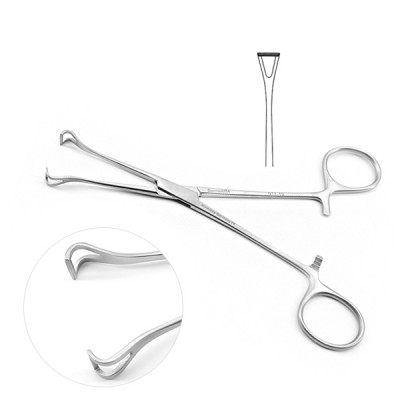 Babcock Forceps are ratcheted, finger ring, and non-perforating forceps and are widely used to grasp ...
Multiple SKUs Available