Grooved Director
Showing 1 to 1 of total 1 results
Grooved Directors are used for examining the mouth during surgical procedures. The butterfly-shaped end helps in frenotomy surgeries for lifting the tongue to expose the frenulum. Here are some of the features:
• Multiple Sizes
• Butterfly-shaped End
• German forged Stainless Steel
This tool is autoclavable. It can withstand environmental pressures and high temperatures.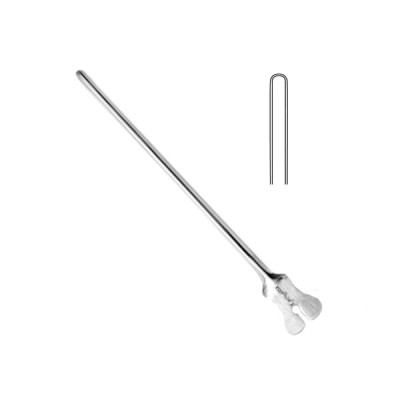 Grooved Director is commonly used to guide suture away from the pancreas while working on the duoden ...
Multiple SKUs Available