Ear Loops
Showing 1 to 1 of total 1 results
Ear Loop is a valuable aid in-ear canal clean-up. The flexible end is created to contour the ear canal while optimizing the elimination of the cerumen. It depends on the surgical need. The curette is present in 3 loop sizes. These otology instruments are specially crafted while considering the need for your surgical kit. These instruments come in multiple variations to accommodate healthcare professionals in a wide range of medical approaches. All these instruments are purely crafted from premium-grade German surgical stainless material. So, these instruments are reusable and ideal for long-term use.

GerMedUSA implemented a realistic solution for all surgeons around the world. With the assistance of experts, we developed this exclusive resource. All the components in this series are made of stainless steel developed by German forged. We have taken a realistic alternative to all surgeons across the world. With the assistance of experts, we built this unique Ear Loop. This specific instrument can be used during the process to put in control and accessibility. Our instruments are all perfect, long-lasting, and sharp, which is why they can be used again after sterilization.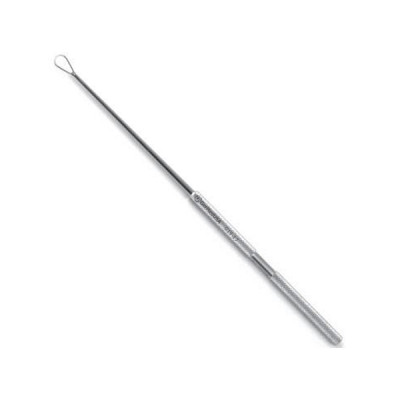 Billeau Ear Loop is a highly versatile surgical instrument and commonly used to clean the middle ear ...
Multiple SKUs Available