All instruments are for Human Surgical use only, if looking for Veterinary Instruments, please visit
GerVetUSA.com
, for Human Dental Instruments please visit
GerDentUSA.com
. (
Dismiss
)
Get Discount
on Your Next Order
Showing 1 to 1 of total 1 results
Gradle Scissors are surgical instruments used during ophthalmic surgeries for removing delicate eye sutures. They can also be used for microdissection in dermatological procedures.
Here are some of the types:
• Finger-ring Handles
• SuperCut Design
• Slightly Curved Blades
• Tungsten Carbide Inserts
High-quality German forged stainless material is used to manufacture these scissors. They are reusable, lightweight, and autoclavable.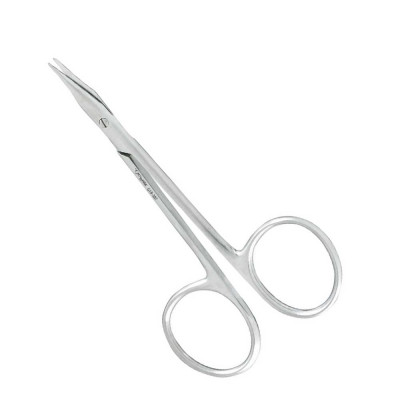 Gradle Scissors are suitable for doing micro dissections as well as you can perform dermatological p ...
Multiple buying options, see details to choose according to your needs.