Nasal Retractor
Showing 1 to 2 of total 2 results
The Nasal Retractor is an excellent retracting surgical instrument used for holding back tissues and skin. It is a unique tool used in rhinoplasty and plastic surgeries. The weight is sited on the patient's forehead, and it assists the surgeon in surgery. The specially designed two prongs are ideal for providing maximum retraction, and the handle provides a firm grip during surgery. This amazing instrument is ideal for performing multiple surgeries and other medical approaches. Cottle retractor is one of the most demanding nasal retractors. It features ball hook ends for retraction of the tissues. The hook end is delicate enough to quickly withdraw and hold the delicate tissues in blepharoplasty operations or rhinoplasty. The incredible surgical Retractor comes with multiple patterns of ball-ended hooks to accommodate the surgeon's preferences. All these instruments are specifically made while considering the need for related surgical procedures.
The body of the tool is made of 100% medical-grade stainless steel. It is lightweight, rust-free, and reliable. During cleaning and sterilization procedures, the body of the tool is not affected and damaged. The stainless body of the instrument is rustproof and durable.
Therefore, GerMedUSA offers a wide range of Nasal Retractors with multiple variations. These variations allow the surgeon to choose the equipment according to their surgery preferences. Our Retractors are ideal to be a part of your unique surgical kit.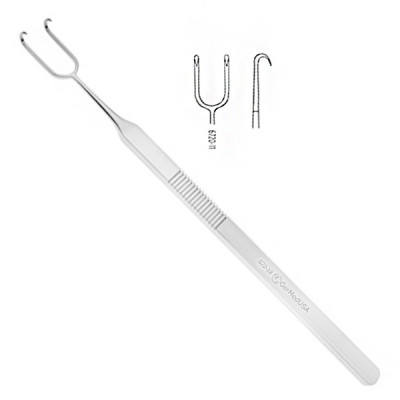 Cottle Ball End Retractor is used for a wide range of plastic surgical procedures. This plastic surg ...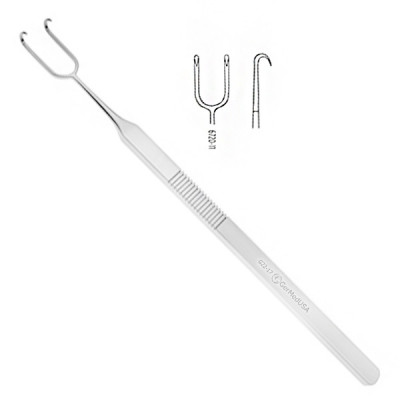 Cottle Joseph Retractor is used in plastic surgical procedures. This plastic surgery instrument is u ...