Hartman Forceps
Showing 1 to 1 of total 1 results
Hartman Forceps is suitable for holding blood vessels in order to control blood loss or the flow of liquids in the tubing during general surgical procedures. It is a widely used instrument in several nasal and sinus procedures. Forceps are useful for lining the nose with gauze strips or for scraping crusts or bags. The Hartmann forceps or Hartmann foreign object forceps, famous German physician Arthur Hartmann, are surgical forceps for foreign bodies' evacuation. In addition to medicine, it is primarily used in ENT. The instrument also helps control the blood while clamping or holding the blood vessels, so ligation or cauterization can easily be performed without causing any damage to nearby tissues and the surgical site.
Additionally, these hemostats forceps also suitable for fine tissue dissection in surgeries and shallow wounds. The instrument features fine tips and a ring handle with a ratchet lock. The finger ring handles reduce the surgeon's hand fatigue. The standard curved tips are serrated and assure atraumatic application. The instruments are manufactured in multiple variations to accommodate various surgical procedures and medical approaches.
The instrument is ideally crafted from premium-grade German surgical stainless material. Our broad range of surgical instruments is suitable for long-term use. The stainless body of the instrument keeps them lightweight and rustproof. The instruments are reusable after sterilization. We also offer customization solutions for the instruments. All our customized instruments are perfect to be part of your surgical kit. The Non-corrosive material of the instrument makes them highly suitable for a range of surgical procedures.
GerMedUSA has obtained all the instruments essential to perform various surgical procedures. Our instrument's material increases durability and longevity due to having unique rustproof properties. We have created this exclusive instrument with the help of professionals. Our advancement in medical devices has allowed a much more comprehensive diagnosis. These instruments are durable, robust, and sharp.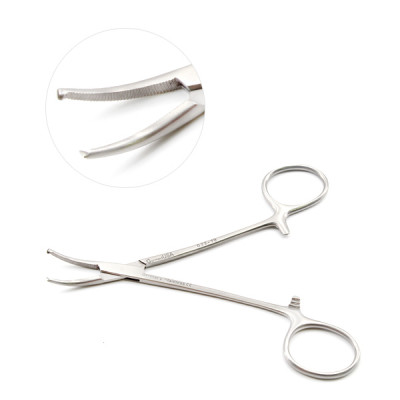 Hartman Hemostatic Forceps are commonly used as hemostats and also used for blunt tissue dissections ...
Multiple SKUs Available