Socket Wrench
Showing 1 to 1 of total 1 results
The Socket Wrench is a combination of ratchet and socket used for tightening or loosening pins or wires. This orthopedic wrench has the following features:
• Overall length 7"
• 11mm tip end
• T-shaped handle
• Premium Quality
These orthopedic surgical instruments are made from high-quality German surgical stainless material. So, these instruments are ideally used for long-term duration.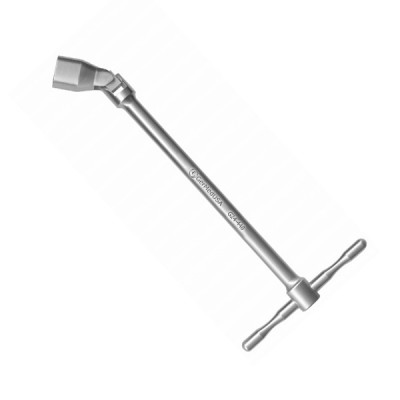 The Socket Wrench is used for tightening and loosening wires and pins during various orthopedic proc ...