Eye Miscellaneous Knife Needles
Showing 1 to 3 of total 3 results
Eye Miscellaneous Knife Needles contain all the surgical needles of the Spring Eye that cause the suture to be pushed into the eye rather than threaded. While the Knife is the Eye knives. Perfect for incisions in the cornea and sclera throughout eye operation. GerMedUSA implemented a realistic solution for all surgeons around the world. With the assistance of experts, we developed this exclusive resource. All the components in this series are made of stainless steel developed by German forged. We have taken a realistic alternative to all surgeons across the world. With the assistance of experts, we built this unique Multipurpose Eye Miscellaneous Knife Needles. This specific instrument can be used during the process to put in control and accessibility. Our instruments are all perfect, long-lasting, and sharp. Which is why they can be used again after disinfection.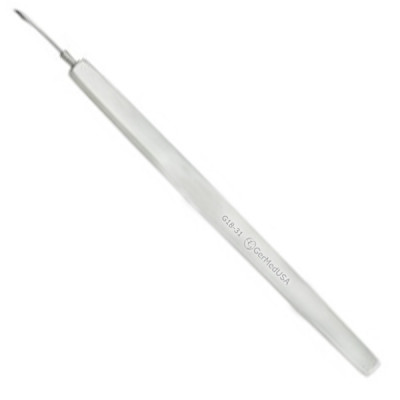 Eye Needle knife is used to remove foreign body particles from the cornea without undue injury, espe ...
Multiple SKUs Available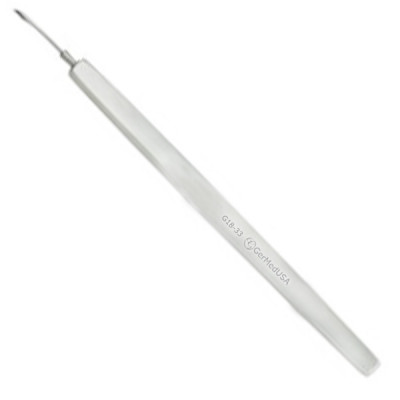 Ziegler Knife Needle is used for ophthalmological procedures. The instrument is perfectly crafted fr ...
Multiple SKUs Available