All instruments are for Human Surgical use only, if looking for Veterinary Instruments, please visit
GerVetUSA.com
, for Human Dental Instruments please visit
GerDentUSA.com
. (
Dismiss
)
Get Discount
on Your Next Order
Showing 1 to 1 of total 1 results
Kalt Needle Holder is used to hold and drive suturing needles through various tissues during microsurgical procedures. It is usually used in ophthalmologic surgical procedures.
Here are some of the features:
• Tungsten Carbide Inserts
• Available in Multiple Sizes
• Straight or Curved Designs
• Serrated Jaws
• Good Handgrip
The strong and short jaws provide superior control over the needle during eye surgeries.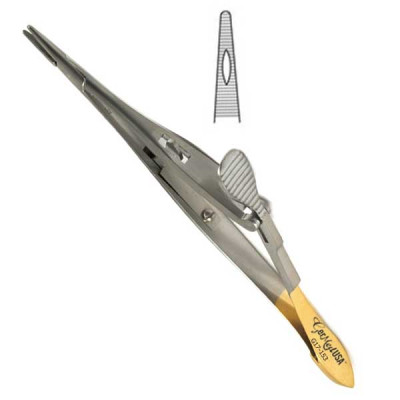 Kalt Needle Holder is made to assist in the postoperative management of eye surgeries. This instrume ...