All instruments are for Human Surgical use only, if looking for Veterinary Instruments, please visit
GerVetUSA.com
, for Human Dental Instruments please visit
GerDentUSA.com
. (
Dismiss
)
Get Discount
on Your Next Order
Showing 1 to 1 of total 1 results
Barraquer Needle Holder is used for holding suturing needles during ophthalmic procedures. They are available in multiple sizes and styles to accommodate the surgeon's needs.
Here are some of the features:
• With or Without Lock
• Smooth or Delicate Jaws
• Straight or Curved Designs
• Autoclavable Structure
• Long Shanks
These needle holders have German forged stainless body that makes them robust and rust-proof. They are used in procedures that require detailed and precise working.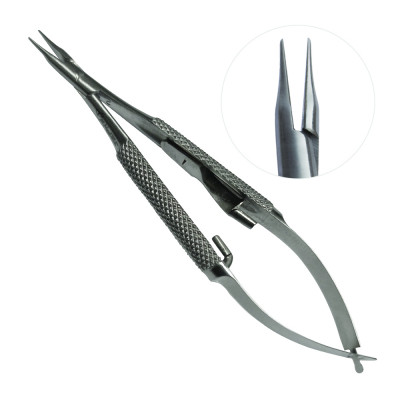 Barraquer Needle Holder has German stainless material, and it is perfect for microsurgical procedure ...
Multiple buying options, see details to choose according to your needs.